AIRBNB
On Nov 17, Airbnb hosted Airbnb Open, a festival bringing together a worldwide community of hosts and guests, in LA. For the event, Airbnb needed a dynamic scheduling platform for Airbnb employees to create, confirm and view custom work itineraries, so I was brought on to create the visual experience.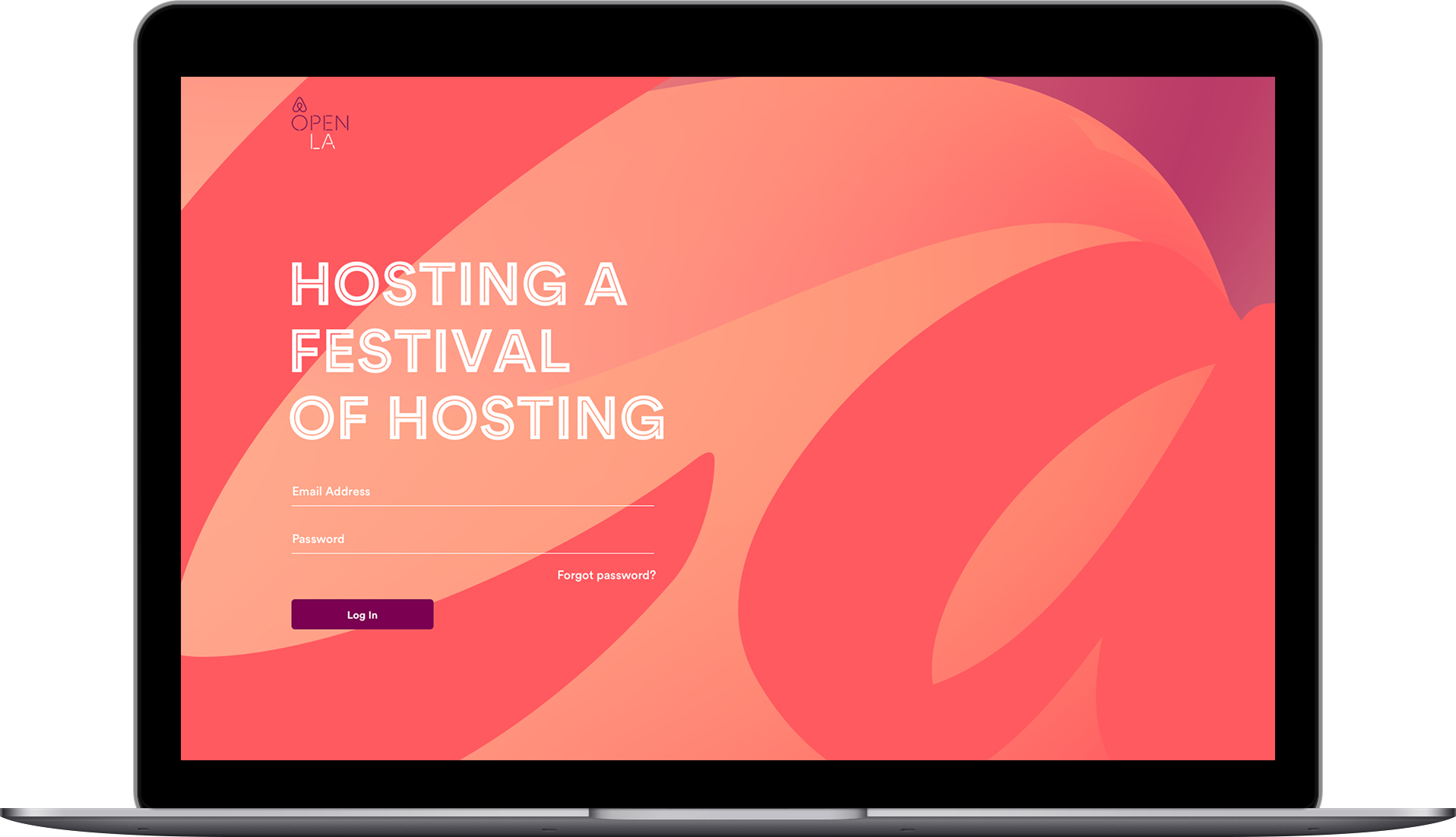 2
Design
Inspiration comes from sunsets in LA and "the magic hour" — the time of flux when things begin to transform. Oversized text is layered over amorphous gradients, while headlines switch amongst different display typefaces. Whether employees are logging in or finalising their staffing schedule, they can feel the energy of Airbnb Open LA.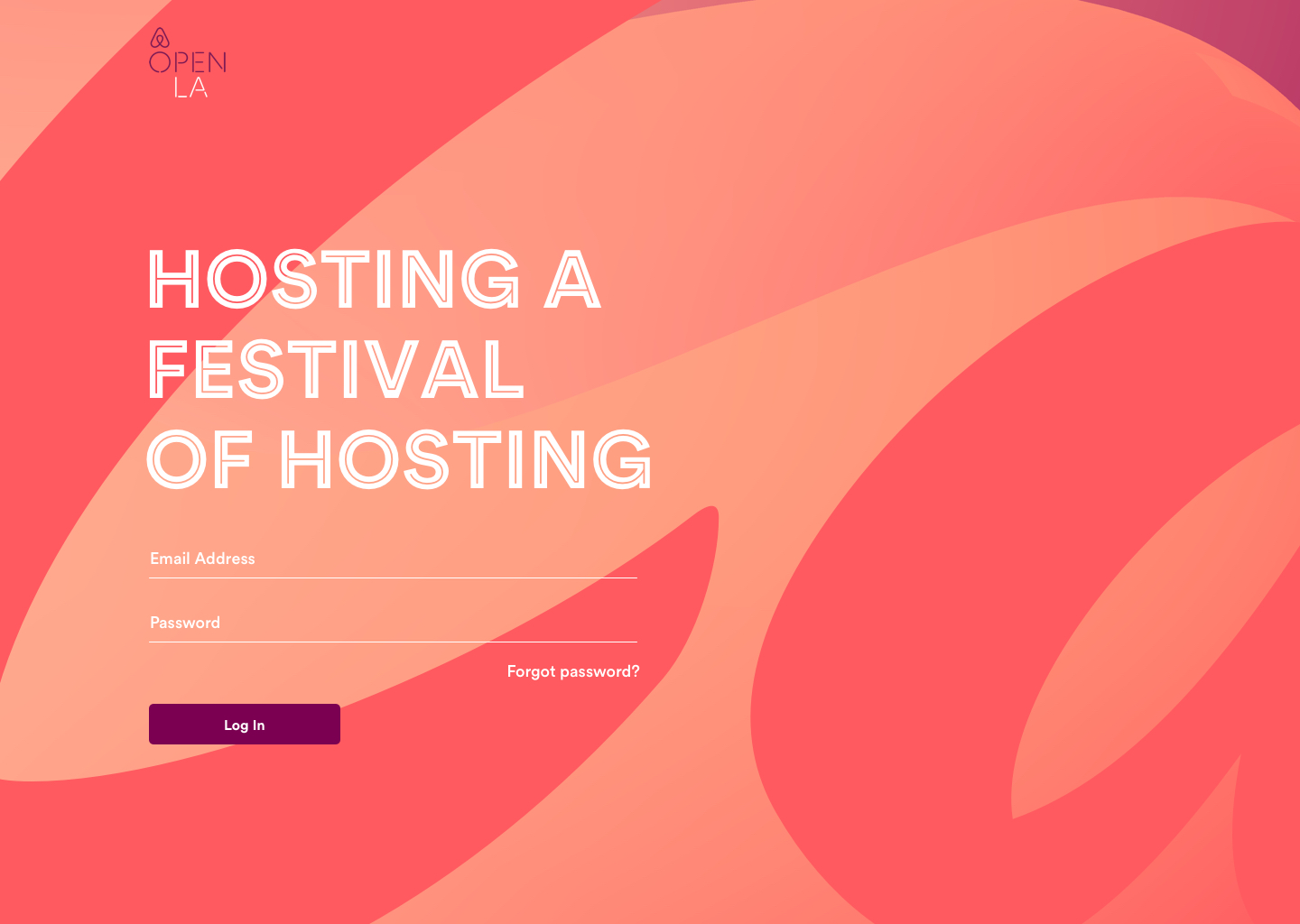 Thanks for powering Airbnb Open LA
The dashboard showcases available events for staff employees add to their work schedule, while also sharing helpful hints. From there, employees can view their schedule and event details.