MARCUS BY
GOLDMAN SACHS
Goldman Sachs presents Marcus, its first consumer-facing product in its 150 years history, whose mission was to help get millions of Americans out of credit card debt. I was brought on to improve the loan application so it was easier to use and more transparent, and to design strategic product pages.
Role
Visual, Product Experience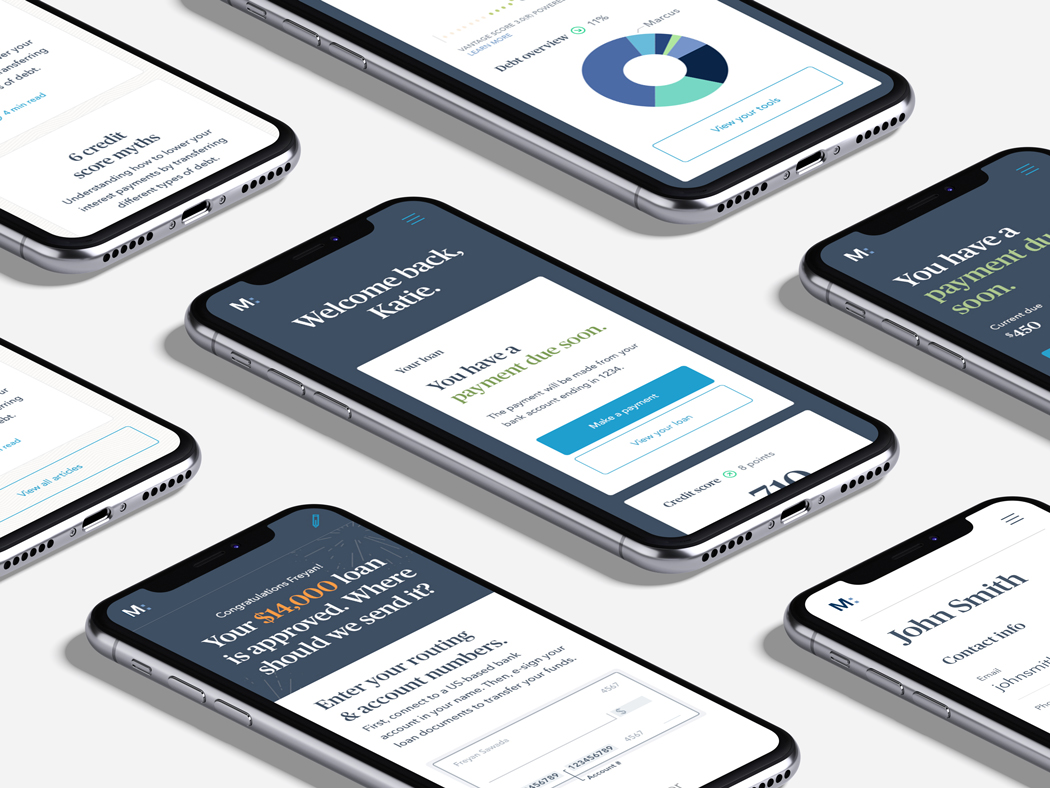 1
APPLYING FOR A DEBT-FREE FUTURE
As the target audience was older and had $5K+ in credit card debt, it was crucial that the loan application was uncomplicated and trustworthy. So I worked on improving information hierarchy in existing pages and creating transparency in new pages.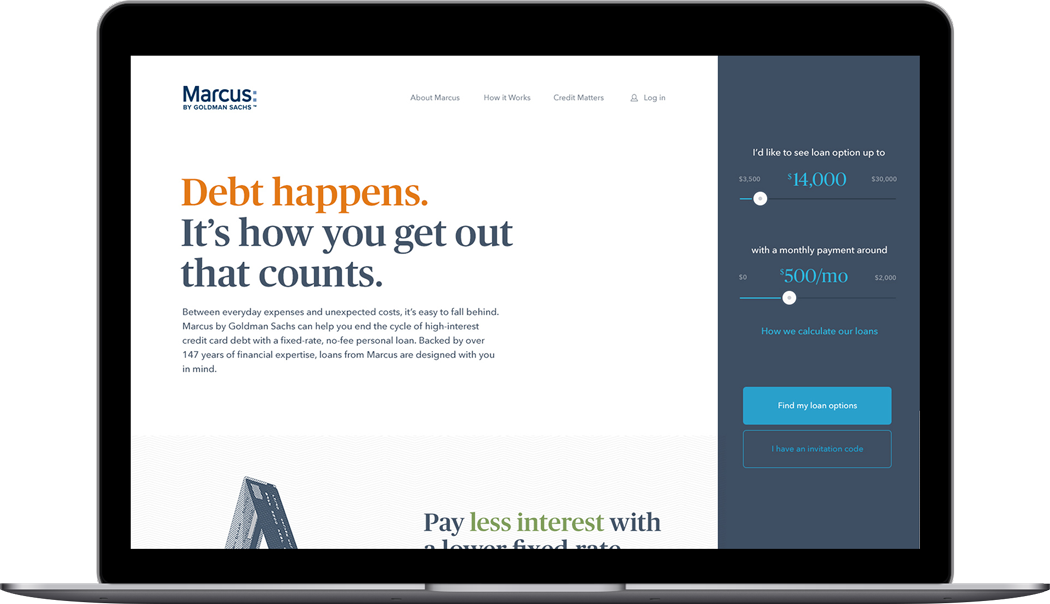 LET'S SEE YOUR OPTIONS
After reviewing your information, Marcus provides different loan offers centered around your target loan and monthly payment. I redesigned and prototyped several typographic solutions for the user to clearly compare their options.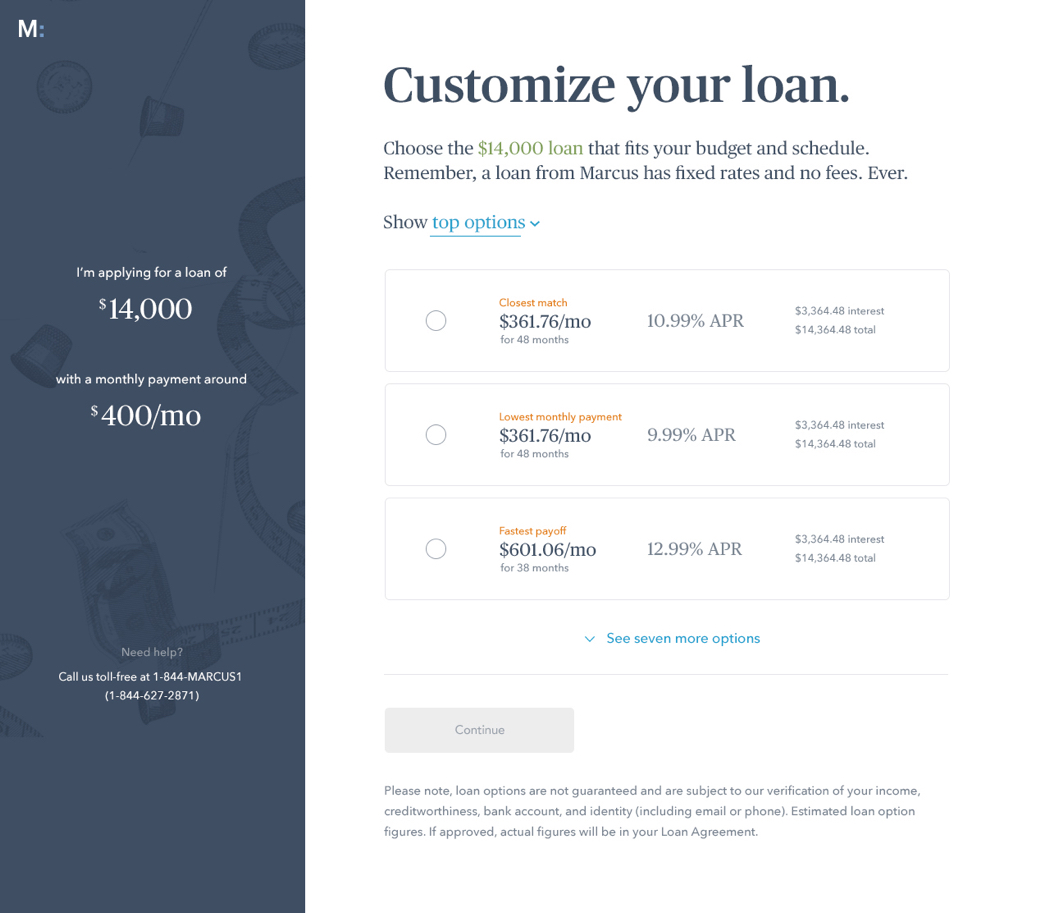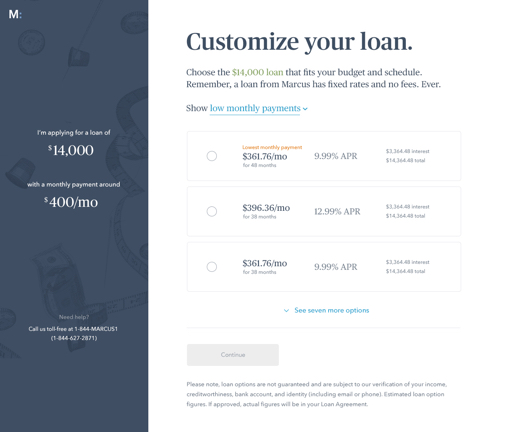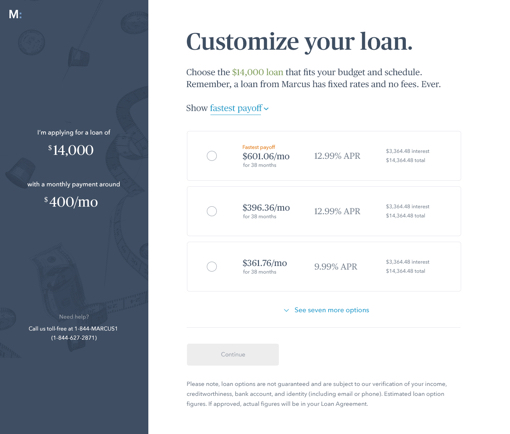 CAN WE SEE SOME ID?
To achieve this page's goal of verifying personal information, I simplified a complicated flow with lots of edge cases into a clearly guided experience of what and how to upload for our older audience.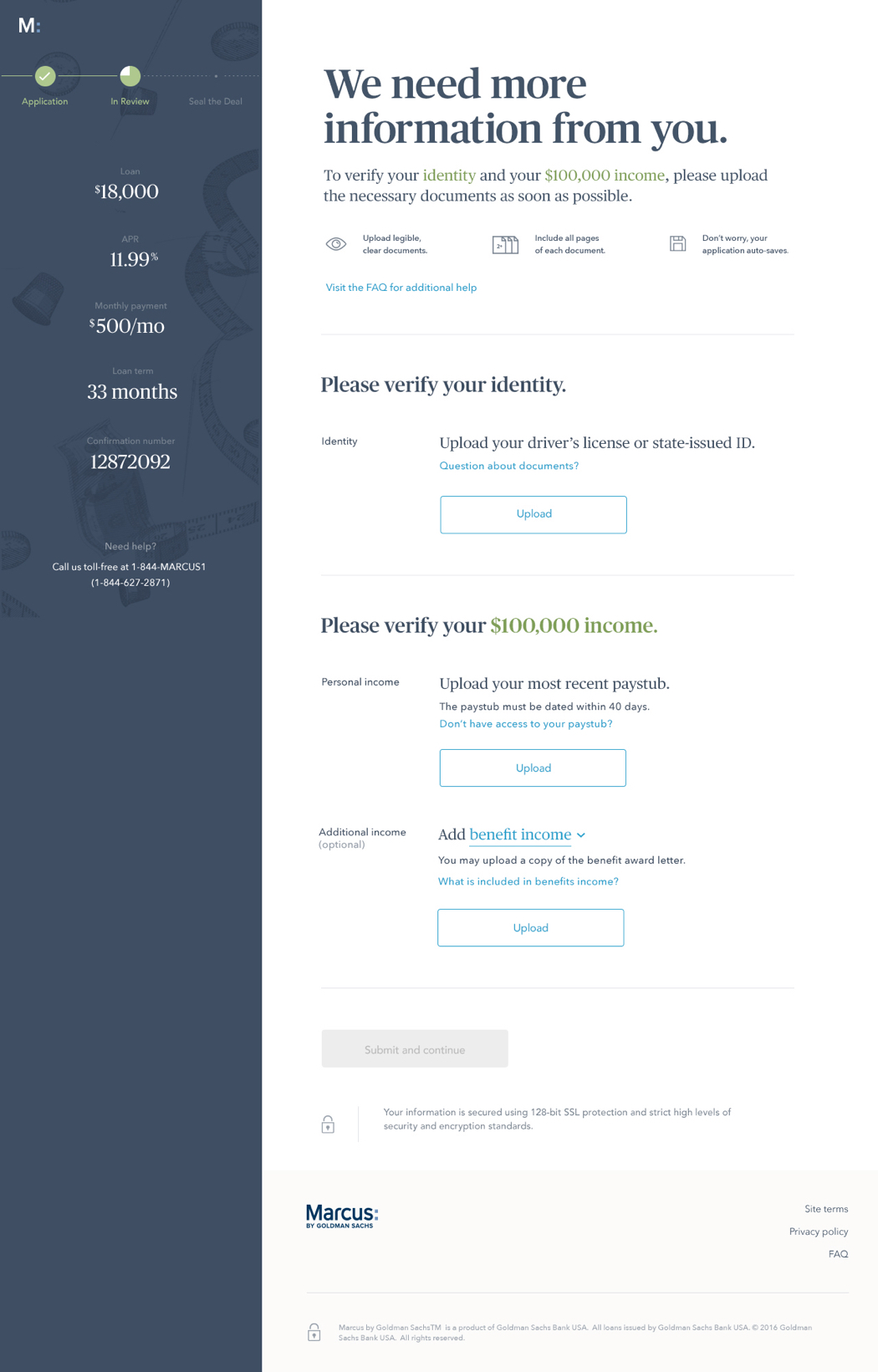 CONGRATULATIONS
Flipping the background from light to dark with fireworks was my design equivalent of a standing ovation: you've made it! Then by bringing your disbursement options into this screen, this design also tested what transfer option users preferred.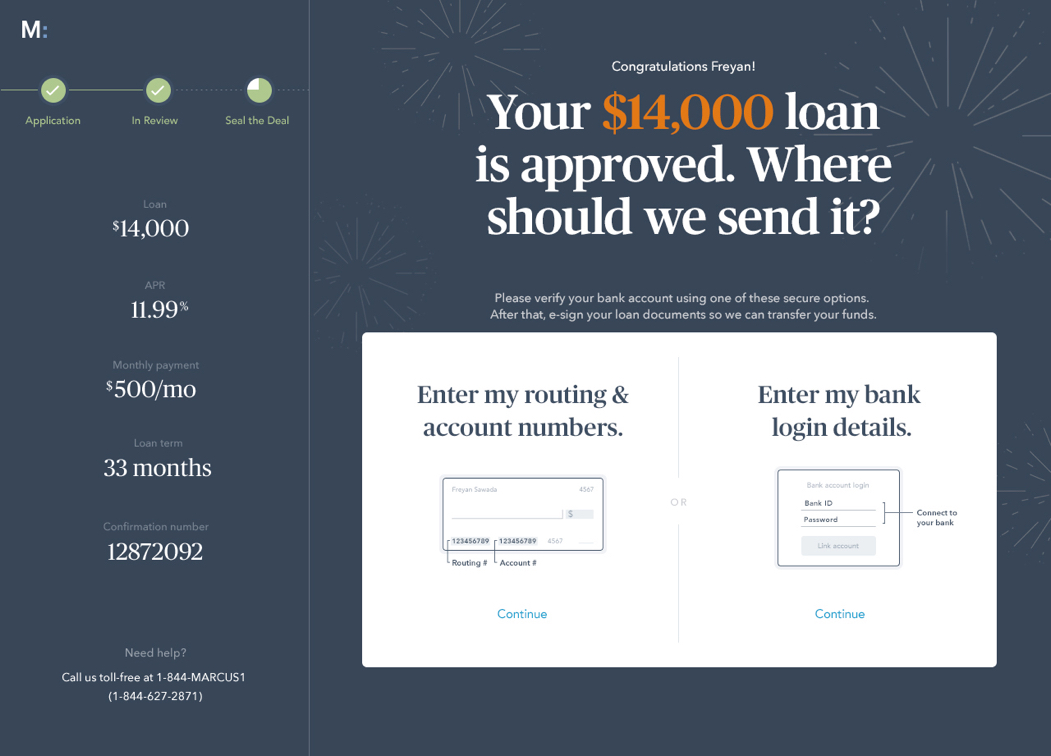 OUR USERS LOVE US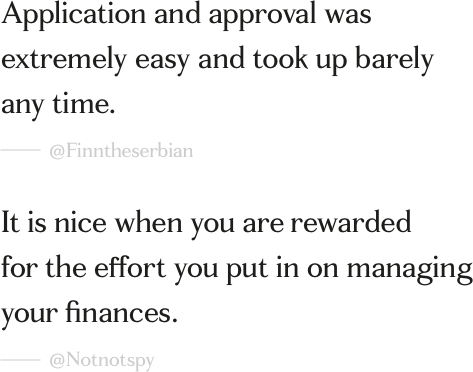 Credit Karma

4.8 out of 5