ONEGO
OneGo is a startup that offers unlimited flights for a monthly subscription. They had just rebranded with a beautiful new style guide, but needed to make sure that the functional aspects of the site were up to par. I redesigned the most interaction-heavy parts of the website, while interpreting their new branding in a playful way.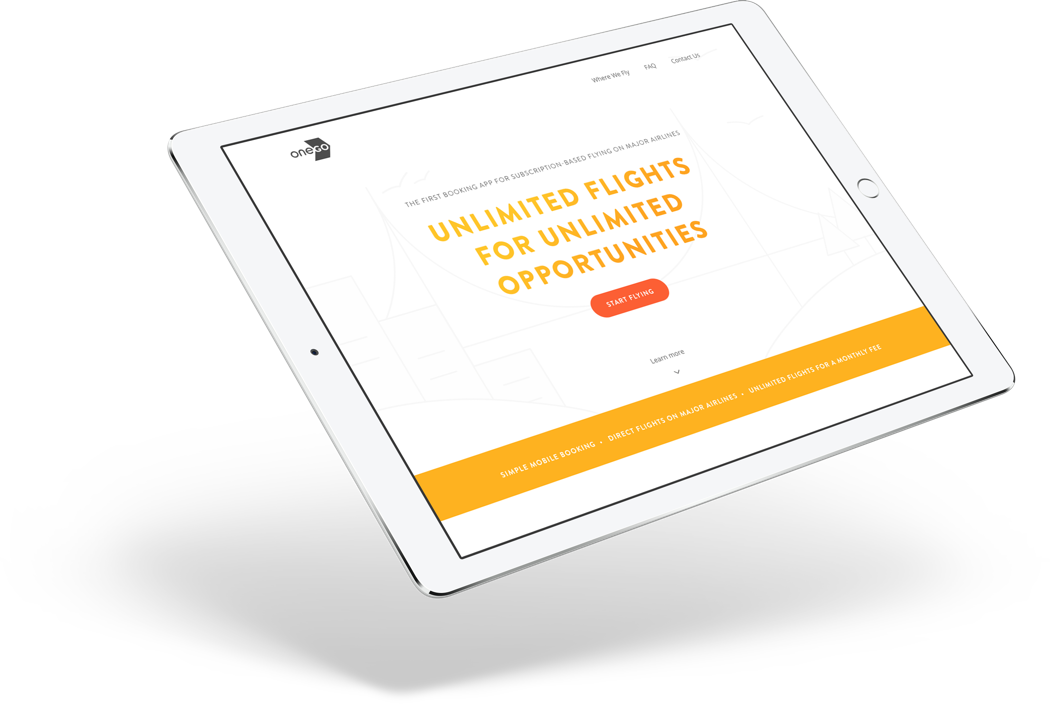 CEOS, CONSULTANTS AND BUSINESS DEVELOPMENT MANAGERS
OneGo's users are highly educated, time-strapped professionals who need to quickly know whether subscription-based flying is for them. I've helped them make that decision in a couple of ways.






3
LOW FRICTION SIGN UP
Last but not least, people arrive on the purchase page because they're excited about OneGo and ready to buy a subscription, but the challenge is they also need to create an account at OneGo. I simplified both flows into one via a three-fold layout with dynamic confirmation that updates in real time.